We can classify two large classes of products on our website for human consumption that increase physical and mental efficiency.
For example, the Broccoli is a very healthy food but if we cook too much it loses much of its vitamins and also if we eat it quickly we can ingest ourselves with stomach pains, that is the subtlety of the word style of living.
Cranberries, blueberries, beans and especially pink ones, navy, lime, chickpeas, lentils, sugar snap peas, peas, oranges, oatmeal, spinach, soy, tea, tomatoes, poultry, nuts, and also yogurt help us improving the brain efficiency, such as some kind of good quality fish such as salmon.
However, some method of mental relaxation and meditation and the natural environment collaborate effectively in physical and mental health.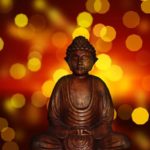 Sometime, it may seem very superficial considering only this division. In fact there are combinations of these products and others that are elaborated more sophisticated yet for specific use but that could damage health irremediably.
But we also contribute a lot to this fact when we cook too much food and for that reason lose much of their nutritional value. In addition, pesticides, herbicides and genetic engineering in originally modified seed crops do not help much to achieve permanent health.
Healthy Products for the life inside
Here we do not speak in this context of products simply made for daily consumption but the industrialization of food for daily consumption and as a consequence loses much of its original nutritional value. It's like a rough copy of the original food. It is said that we are what we eat and the same what we think. People are defined by their thoughts, their actions and the style of living. When we refer to the way of life, we are also referring to the type of food we eat and the way we consume them.
However this does not seem to be enough and we sometimes feel overwhelmed with so much work and concern that we are led to stress and try to escape in some way or seek more effective methods to keep us healthy and not rely so much on medications and temporary remedies and many of them of short duration with side effects for our health.

I hope you have enjoy this article.
Cheers
Julian
Author's recommendation: Due to the high number of comments in Healthy Products for the life, I would suggest the readers to make comments on other posted articles of the web that appear empty of comments.
Health is not only physical but mental. A very clear example is when we decide to some decision that we think is right or not. We read articles written by other people and we do not know how much effort and time the writer needed to give utilitarian information that impacts on health and provides the right information and we are not able to contribute no less than the value of a coca cola or a cup of coffee that we take daily.
Some of my friends suggested that I hang up some healthy products that can be sold to continue writing and maintain the website…
I dedicate this Poetry for all of my followers and Friends  seekers of the real healthy Products for the life.
A tear of excitement to infinite life!
Dancing in the Now
"The recipe how to overcome the fear"
"Getting in His Omnipresence astral backwater
caresses the formless God preconceived
Penetrates as their permanent immensity
meditate deeply until the Master himself
crowns your consciousness after strenuous efforts.
There is nothing greater than the neutral-pervading
because His arms extend to infinity
There is nothing more powerful than the great Soul
Because He-She is the source of Supreme Powers
There is nothing more subtle than the Spirit
Because everything derives from its Cosmic Breath
There is no one wiser than He-She
Because the great Soul is the source of all Knowledge and Glory
See pupil, thinking about it daily
you can conquer the fear"
Julian B. E. 12.09.2017
Thank you
Julian